LEVERAGE OUR TEAM
to launch and run your mortgage company
Meet Your Business Partners
"Everything we do is through the lens of real estate." - Josh Wright
Josh Wright
Co-Founder
Partner Success
Josh brings a background of compliance, auditing, finance and proven success in the real estate industry. His team of Real Estate Professionals helped over 600 Families in 2021. With a diverse background and strategic mindset, Josh will help guide the creation and growth of your venture.
Tony Wright
Co-Founder
Mortgage Coach
Tony brings 20+ years of Mortgage Industry experience. From personally helping families with their loans to leading companies, he understands a successful mortgage company always puts the client first. With a family heritage in mortgage, we leverage his business acumen to the benefit of our partners.
Introducing Your Team of Mortgage Experts
let us handle the details so you can better serve your home buyers
Aaron Smith
President
Aaron is responsible for overseeing the success and health of each venture while executing on your growth strategies.
Heather Mason
Compliance
Heather is our on-staff attorney and ensures ongoing compliance with regulators across the country.
Justin Davey
Operations
Justin designs and implements efficient systems while working closely with our lending and processing partners.
Heather Morris
Training
A former top producing Loan Officer, Heather ensures your loan officer achieves operational and customer service excellence.
Robin Emery
Accounting
Robin oversees the accounting, tax compliance, payroll and HR needs of our ventures and looks forward to tax season every year.
Sydney Ocelnik
Marketing
Sydney works closely with our partners and loan officers to craft your brand and implement marketing strategies across various social channels.
Our Partnership Model
reach out to learn more about our model and if you may be a fit
Equal Partners
We believe in a true partnership where decisions are unanimous. We combine your vision with our systems, economies of scale and best practices.
Wholesale Brokerage
The brokerage model ensures your buyers have access to highly competitive terms and products. Sleep at night knowing your buyer secured a great loan.
Agent Centric
We know your agents need a trusted, reliable loan officer. With your help, they'll become part of your RE team all while having the daily support of Mortgage JV.
"A world class client experience is a non-negotiable for us."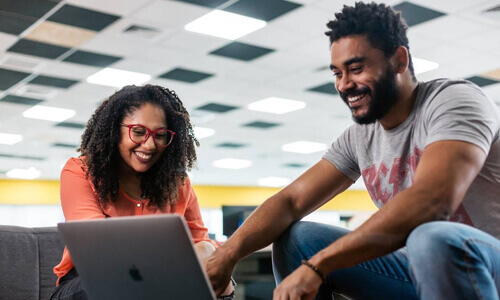 Based in the Mortgage City
Mortgage JV is situated in Metro Detroit between some of the nation's largest loan providers. Detroit (also known as the Motor City) is a hot bed for mortgage industry talent and is quickly becoming the "Mortgage City".
While we are based in Michigan, your company will be licensed to operate in your home state(s) according to your local guidelines.
Reach out to learn more about the specifics of launching in your state(s).
EVENTS CALENDAR
we look forward to meeting at the next event
Radio and Television Experts (RATE) Event
April 25-27, 2022
Nashville, TN
Please stop by our booth to meet, learn more and discuss next steps.
Keller Williams Family Reunion Happy Hour
February 18-20, 2022
Orange County Convention Center, Orlando, FL
Meet us on Saturday or Sunday for a happy hour event.
19th 5:30PM - 7:30PM at Rocks
20th 5:30PM-7:30PM at Del Frisco's
Event concluded - thank you for joining!
Mike Ferry Production Retreat Happy Hour
January 18-19, 2022
Ceasars Palace, Las Vegas, NV
Meet us on Tuesday for a happy hour at Vanderpumps inside of Ceasars Palace.
Event concluded - thank you for joining!
Connect with Mortgage JV
Interested in a partnership or an opportunity? Reach out to Kurt to learn more.
Kurt Gillispie
VP, Strategic Partnerships
Career Opportunities
Please reach out to us if you'd like to inquire about possible job opportunities in your area.
Email: info@mortgagejv.com